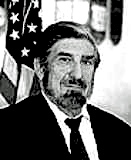 1928-2013
Theodore P. ("Ted") Sherris, a graduate of New York University School of Law and member of the New York Bar, has been in the title insurance field since April 1962, as Manager of the Mineola office of the Metropolitan Title Guaranty Company, as Executive Vice President of the Northeastern Title Insurance Company. Before entering the title insurance field, he was in private practice and engaged in all aspects of real property law and a consumer of title services rendered by an industry controlled by title insurance underwriters who were a "law unto themselves." Underwriting positions taken at that time, had little to do with the practical requirements of legal practioners who desired to consummate transactions.
In his own real property practice, which included both residential and commercial transactions, real property development, enforcement of real property liens, and perfecting of defective titles, Ted understood the requirements of the legal profession. He found the then state of affairs unacceptable, and set about forming an abstract company focused on meeting the needs of the real property attorney. Ted was, and remains determined to afford other attorneys the services, which had been largely denied to him.
TPS Abstract Corporation's guiding principal focuses on serving the needs of the legal profession, understanding the needs of lawyers, meeting those needs, and getting each transaction closed. Even when we at TPS, through a thorough examination of records, raises a title defect, we will also suggest acceptable means for curing it, and work to devise stratagems to successfully close the transaction.
Throughout the years, Ted, has also devoted himself to the eduation and training of industry personnel: as an associate professor in New York University's Continuing Education program, as a lecturer of Continuing Legal Education programs offered by various bar associations and their academies of law; and by authoring innumerable articles on a wide variety of real property law and title subjects, he has sought to assist members of the Bar in their rendition of quality legal services for their clients; and to educate and train industry personnel to provide better services. For over ten years Ted published monthly articles, entitled "Did You Know?" for the Rhodes Real Estate Review, analyzing cases and newly enacted laws dealing with the practice of real property law; and, since April 2002, he has been editing the TPS Realty Newsletter, which is published quarterly.
Ted's door is always open to members of the legal profession, who desire to discuss issues, whether or not they involve transactions TPS Abstract is currently working on.